Flash Animation
The versatility of Flash animation can be used in traditional as well as commercial applications for TV, Video or Web.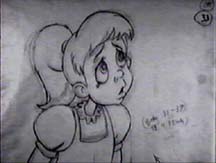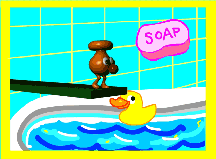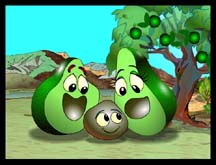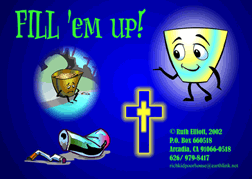 Avocado Family Commercial
© Ruth Elliott, 2002
Music©Mike Elliott
MR. TASTY PASTRY
© Ruth Elliott, 2000
created in Maya & Flash
(Music:Singin' in the Bathtub
©John Lithgow)
Are you interested in making your own cartoons?
The first step in planning to make your story into a cartoon is to make a StoryBoard. Once that is done, it can be put into a Story Reel, with 'scratch' tracks, (such as the one-minute reel below). After the story continuity has the right feel, then work can be done to perfect your cartoon in Flash and/or Traditional animation with a final sound track!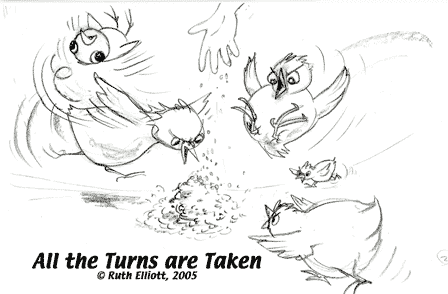 To see a sample STORYREEL from one of my stories above,
Click here for the Quicktime movie, (968K)
or click here for the .swf version (964K)
In Flash, you can make special animated announcements (like the one above) that only use a small file size - to email your friends and family. This one is only 120K - even a dial-up modem can handle that!